Kids town Play space located in Park Slope, Brooklyn is family owned and operated indoor play space bring into being by two sister Lejla Pustina & Linda Marke. The love for kids made the sisters incorporate their ideas into creating a space where kids can be themselves in an unstructured creative play environment, engage their physical and social skills and allows their imagination to explore and shine. Without leaving the parents aside from the dynamic sister duo have created a cozy small cafe where parents can enjoy a cup of coffee or tea while their LO experience the innovative world of Kids Town and making memorable fun time that lasts forever.
All in one play space for families with children newborn to 7 years old, where we host weekday and weekend birthday parties as well as private and group art classes.
Kids Town strives every moment of every day to be a safe, clean, fun place for our community to gather, socialize and play.
Co-Founders
Lejla has been leaving in park Slope neighborhood for 10 years and is a mom of two precious girls Ana & Nora. After becoming a mom she left the office world as an Accountant in a retail company, to raise the kids and watch them grow every day. Spending time with her kids and taking them around to fun clean and safe environments to play have made her create Kids Town for all families in and out of the neighborhood. 
Linda was born and raised in a beautiful small town in Albania, she has been living in the states for 17 years. Linda is a dedicated and loving mother of 3 amazing boys. Her background as an art teacher and the love for kids have encouraged her to pair with her sister on creating a space where kids not only can play and have fun but also learn the fundamentals of arts. She is very passionate about working with kids and share her knowledge through teaching. Her visual takes many forms from photorealism to abstraction and enjoys experimenting with a wide range of pure and mixed techniques involving oil, pastel, and drawing. 
New Concept In Children's Play
New items in the toy collection
Throwing birthday parties is fun and easy
Multiple benefits from buying a membership
Fresh snacks and beverages for everyone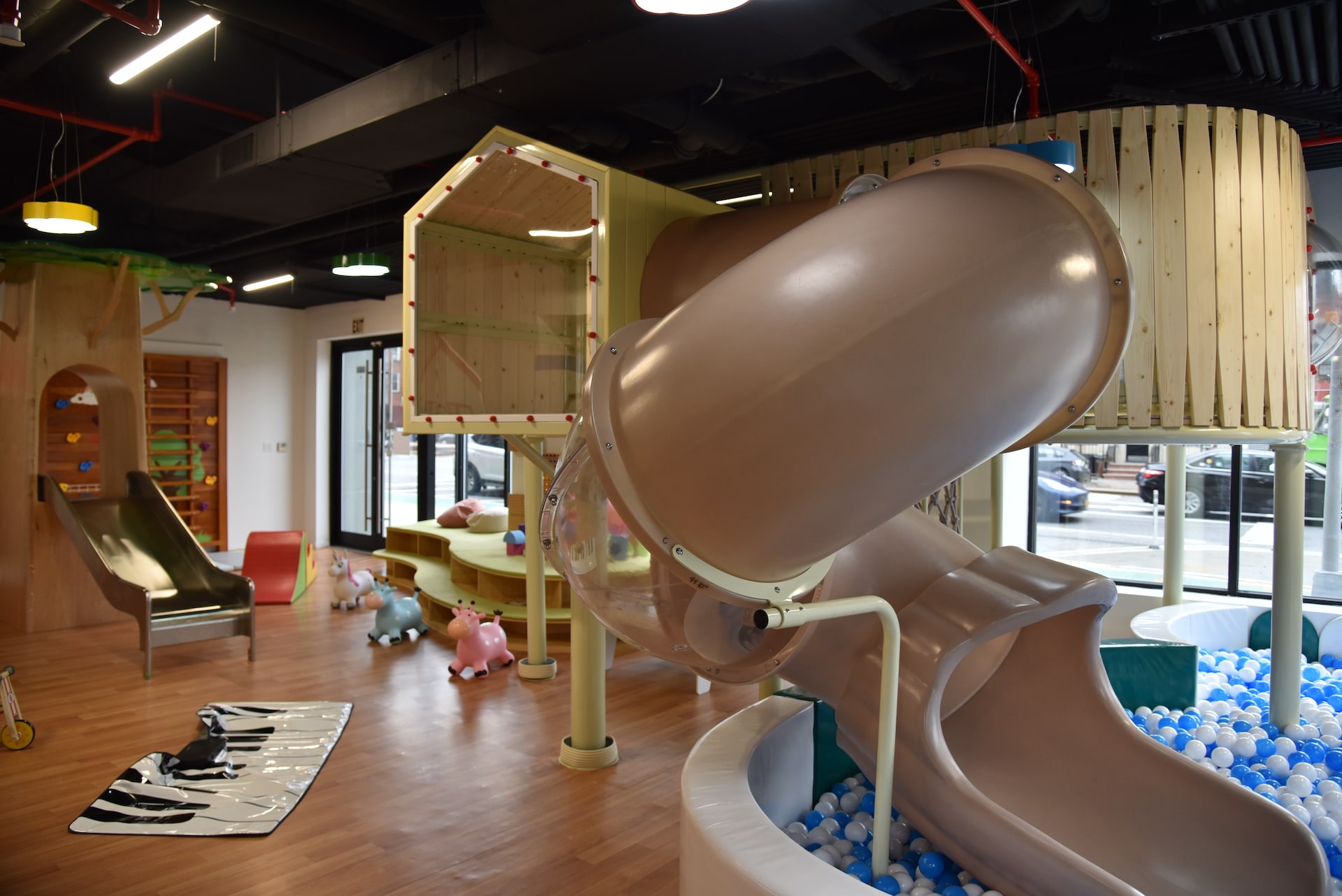 The Best Park for Children